COSPLAY: Partial Link Cosplay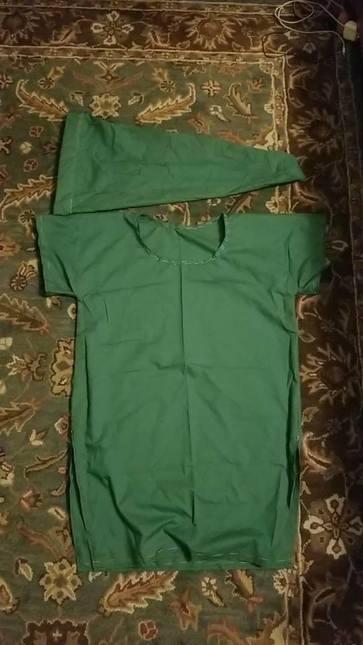 Listing expired on: 09/26/18
---
Sold by:
Seller location:
11375
USA

A partial Link cosplay that I never got around to completing. I started the project sometime in 2015 so I forgot what materials I have used for the costume and I just do not see myself cosplaying this version of Link anytime soon.
Includes hat and tunic, modeled after the Hyrule History and Twilight Prince Link designs (However I am sure it can be modified for any of the other Links). Great for anyone who wishes to complete it or have a quick and easy costume for Halloween or Renaissance Faire!

Hat can fit a 23" head + wig snuggly. Tunic can fit anyone from 38in-32in-38in with ease and it has some wiggle room.
It has been machine stitched with white thread however it isn't visible when worn.





---
Shipping to United States:
Contact seller for quote
---
Shipping outside United States:
Contact seller for quote
---
Condition:
New Without Tag
---
Series:
Zelda
---
Genre:
Action
,
Drama
,
Fantasy
,
Mystery
,
Shounen
---
Category:
Apparel
Please check listing photos for additional details on descriptions. More photos will gladly be given upon request. Feel free to send me an email if you have any questions on any of the items I am selling!